Our Story
Established in July 2009, Bistro Du Vin (BDV) is fully committed to delivering a truly authentic dining experience in a French Bistro. No effort or expense has been spared in creating an ambience typical of a similar establishment in France, from the furnishing right down to the convivial service style, music and memorabilia decorating its walls. Wash down the meal with a bottle of wine from Bistro Du Vin's simple yet comprehensive wine list which features a variety of French wines.
Great food, intoxicating booze and friendly staff – what more can you ask for?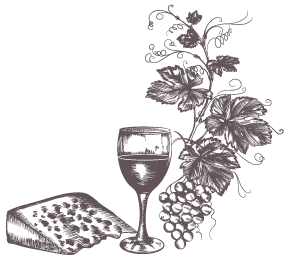 The Team

PHILIPPE PAU
DIRECTOR
PETER TEO
CHEF DE CUISINE
KENNETH TAN
CHEF DE CUISINE
SUHAIMI BIN HUSAIN
GROUP RESTAURANT MANAGER


PHILIPPE PAU

DIRECTOR

Known as Ah Pau/Char Siew Pau to most chums, this comical Mr. Bean (Rowan Atkinson) lookalike was born in Bordeaux. He was originally supposed to carry on the family tradition in the French Navy. However, due to his rebellious nature, he followed a close friend's advice to join the F&B industry instead in 1982 at the age of 19.

He attempted a Hotel & Restaurant Management degree but it wasn't a resounding success due to a rather poor command of the English language (this has not really improved much since), so he started a career in several "handy" jobs like dishwashing, barman and trainee chef. Despite being vertically challenged, Philippe strived on and learnt to walk fast during his stints at several Michelin starred restaurants in France, Switzerland, Dubai, the Seychelles and finally Singapore. A jovial person, Philippe is well respected in the industry and is known for his funny antics. Unable to settle on a favorite dish, Philippe strongly recommends the Pan-seared foie gras, Confit rib eye, and Isle Flottante.

PETER TEO

CHEF DE CUISINE

Chef Peter Teo is no stranger to the Les Amis Group having come from humble beginnings, starting as a trainee with Les Amis on scholarship in 2010 and subsequently rising to the ranks of Executive Sous Chef before leaving to become Executive Chef of Bistro Du Vin, Hong Kong (2018) and subsequently Executive Chef of Bâtard, Hong Kong (2020). He returned to Singapore in 2021, shortly after the COVID-19 worldwide travel ban to helm modern Italian ristorante, La Strada as Chef de Cuisine for a brief season.

French cooking may be what Chef Peter is familiar with but he is not resting on his laurels and is looking to introduce brand new and exciting dishes to create a 'sense of home' for his diners. It is his wish that the bustling bistro be filled with warmth & laughter and that guests can look forward to enjoying his repertoire of dishes including Hay smoked pigeon salad, Charcoal grilled ox tongue, Grilled whole turbot and a Classic roasted whole chicken.

"Coming home feels great. I hope to bring out that same sense of warmth, exuberance and laughter in the dining room, where guests can feel at home and truly enjoy themselves."
- Chef Peter Teo, Chef de Cuisine, Bistro Du Vin -

KENNETH TAN

CHEF DE CUISINE

A true believer in the timeless element of French cuisine, Chef Kenneth Tan is taking the helm at Bistro Du Vin, pushing the creative culinary boundaries of the team to deliver the most satisfying Bistro dining experience for its guests. Taking the approach of "less is more" to showcase quality ingredients paired simply to produce hearty and wholesome dishes.

An alumnus of SHATEC's Diploma in Culinary Studies specialising in classic cuisine, Chef Kenneth has honed his craft spending time in the kitchen teams of Michelin-starred restaurants such as Les Amis & Saint Pierre. Prior to joining the Bistro Du Vin family, Chef Kenneth focused more on family-centric cuisine at the Tadcaster Group in 2011 where he was based at Café Melba managing the kitchen operations and assisting with the group's local and regional expansion.

He hopes that guests that have dined at Bistro Du Vin will leave with complete satisfaction from the hospitality and food whilst anticipating their next visit. A personal recommendation of Chef Kenneth would be the Steak Frites, given its status as the heartiest and most classic dish on the menu, most deserving of a Bistro offering. Do say hi to Chef Kenneth the next time you dine with us!

SUHAIMI BIN HUSAIN

GROUP RESTAURANT MANAGER

Hardworking, patient and passionate – BDV's wide-eyed restaurant manager has always been a people person. The boyish looking Suhaimi joined the hospitality out of curiosity in 2001.

Despite the lack of qualifications, he began his journey as a waiter at Paulaner Brauhaus before working his way up to his current position. Flexible and friendly, he has years of experience exposed to different concepts such as clubs, bars and bistros. His motivation comes from seeing the smile on people's faces when they have a pleasant dining experience. Do try Suhaimi's favourite dish; Beef cheek braised in red wine when you pop by BDV!