Our Story
Established in July 2009, Bistro Du Vin (BDV) is fully committed to delivering a truly authentic dining experience in a French Bistro. No effort or expense has been spared in creating an ambience typical of a similar establishment in France, from the furnishing right down to the convivial service style, music and memorabilia decorating its walls. Wash down the meal with a bottle of wine from Bistro Du Vin's simple yet comprehensive wine list which features a variety of French wines.
Great food, intoxicating booze and friendly staff – what more can you ask for?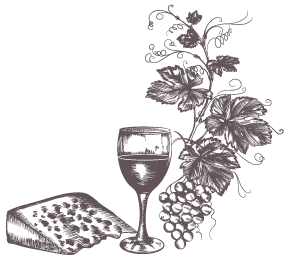 The Team

PHILIPPE PAU
DIRECTOR
LAURENT BROUARD
BISTRO DU VIN GROUP
EXECUTIVE CHEF
SUHAIMI BIN HUSAIN
GROUP RESTAURANT MANAGER


PHILIPPE PAU

DIRECTOR

Known as Ah Pau/Char Siew Pau to most chums, this comical Mr. Bean (Rowan Atkinson) lookalike was born in Bordeaux. He was originally supposed to carry on the family tradition in the French Navy. However, due to his rebellious nature, he followed a close friend's advice to join the F&B industry instead in 1982 at the age of 19.

He attempted a Hotel & Restaurant Management degree but it wasn't a resounding success due to a rather poor command of the English language (this has not really improved much since), so he started a career in several "handy" jobs like dishwashing, barman and trainee chef. Despite being vertically challenged, Philippe strived on and learnt to walk fast during his stints at several Michelin starred restaurants in France, Switzerland, Dubai, the Seychelles and finally Singapore. A jovial person, Philippe is well respected in the industry and is known for his funny antics. Unable to settle on a favorite dish, Philippe strongly recommends the Pan-seared foie gras, Confit rib eye, and Isle Flottante.

LAURENT BROUARD

BISTRO DU VIN GROUP EXECUTIVE CHEF

Inspired by his grandfather's work at a charcuterie in Paris when he was young, it was by no coincidence that Chef Laurent decided to start his own career in the kitchen. While he's extremely convivial, don't be fooled – he has some real serious cooking skills. Well backed with a French culinary education at Ecole Hoteliere de Paris, France and over 25 years of cooking experience (including the most recent helming his own bistro, Jules, in

Hong Kong

), he'll have you glued to your chairs, devouring dish after dish till you need the service staff to carry you out of the restaurant.

Out of the kitchen, he is a doting husband and father who devotes most of his free time to the family – taking his two kids (one girl, one boy) to rugby training, bonding with them over video games or by putting his culinary skills to good use, specifically by lending some superb eye power (and the occasional advice) while his wife whips up a meal for the family.

Some of his signatures that you can look forward to having at Bistro Du Vin include a delicious serving of French sardine and tomato pie, home-made meat terrine, traditional lamb navarin and more. We won't spoil the surprise, so you'll have to swing by sometime and taste it for yourself. Don't forget to say hi to Chef Laurent while you're at it, because if there's one thing besides the cooking itself that he loves about his job, it'll be getting to know his guests!

SUHAIMI BIN HUSAIN

GROUP RESTAURANT MANAGER

Hardworking, patient and passionate – BDV's wide-eyed restaurant manager has always been a people person. The boyish looking Suhaimi joined the hospitality out of curiosity in 2001.

Despite the lack of qualifications, he began his journey as a waiter at Paulaner Brauhaus before working his way up to his current position. Flexible and friendly, he has years of experience exposed to different concepts such as clubs, bars and bistros. His motivation comes from seeing the smile on people's faces when they have a pleasant dining experience. Do try Suhaimi's favourite dish; Beef cheek braised in red wine when you pop by BDV!